The first haystack.
What is a haystack? Besides the traditional haystack (below from Claude Monet)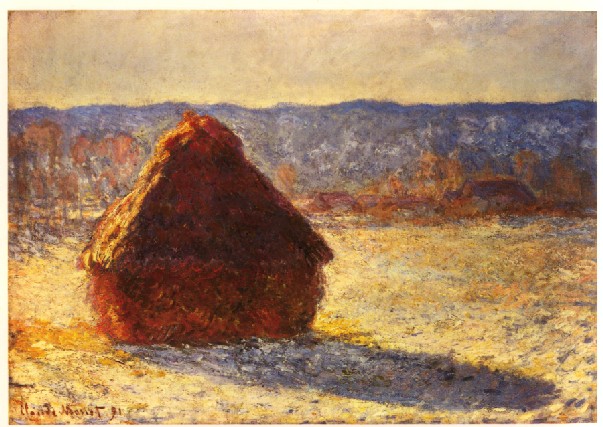 it is a modern hang-out place. A comfortable place to chat, while the world around is growing levels discomfort, increasing from inconvenient to insanity. Here, we can safely wait for the world to grasp the inevitable, while discussing the contemporary events through a freegold view.
Let's kick of with the link to the
freegold wiki
.